5

min read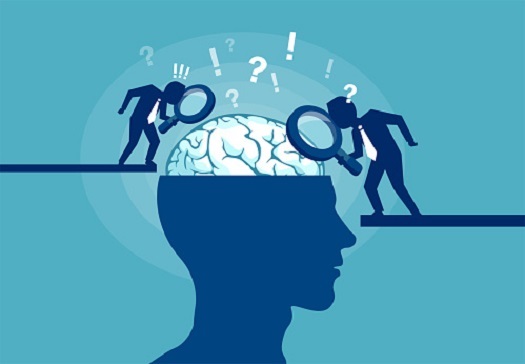 By Shannon Flynn, AI Trends Contributor  
The pandemic is a perfect storm for mental health issues. Isolation from others, economic uncertainty, and fear of illness can all contribute to poor mental health — and right now, most people around the world face all three. 
New research suggests that the virus is tangibly affecting mental health. Rates of depression and anxiety symptoms are much higher than normal. In some population groups, like students and young people, these numbers are almost double what they've been in the past. 
Some researchers are even concerned that the prolonged, unavoidable stress of the virus may result in people developing long-term mental health conditions — including depression, anxiety disorders and even PTSD, according to an account in Business Insider. Those on the front lines, like medical professionals, grocery store clerks and sanitation workers, may be at an especially high risk. 
Use of Digital Mental Health Tools with AI on the Rise  
Automation is already widely used in health care, primarily in the form of technology like AI-based electronic health records and automated billing tools, according to a blog post from ZyDoc, a supplier of medical transcription applications. It's likely that COVID-19 will only increase the use of automation in the industry. Around the world, medical providers are adopting new tech, like self-piloting robots that act as hospital nurses. These providers are also using UV light-based cleaners to sanitize entire rooms more quickly. 
Digital mental health tools are also on the rise, along with fully automated AI tools that help patients get the care they need.  
The AI-powered behavioral health platform Quartet, for example, is one of several automated tools that aim to help diagnose patients, screening them for common conditions like depression, anxiety, and bipolar spectrum disorders, according to a recent account in AI Trends. Other software — like a new app developed by engineers at the University of New South Wales in Sydney, Australia — can screen patients for different mental health conditions, including dementia. With a diagnosis, patients are better equipped to find the care they need, such as from mental health professionals with in-depth knowledge of a particular condition.  
Another tool, an AI-based chatbot called Woebot, developed by Woebot Labs, Inc., uses brief daily chats to help people maintain their mental health. The bot is designed to teach skills related to cognitive behavioral therapy (CBT), a form of talk therapy that assists patients with identifying and managing maladaptive thought patterns.  
In April, Woebot Labs updated the bot to provide specialized COVID-19-related support in the form of a new therapeutic modality, called Interpersonal Psychotherapy (IPT), which helps users "process loss and role transition," according to a press release from the company. 
Both Woebot and Quartet provide 24/7 access to mental health resources via the internet. This means that — so long as a person has an internet connection — they can't be deterred by an inaccessible building or lengthy waitlist. 
New AI Tools Supporting Clinicians  
Some groups need more support than others. Clinicians working in hospitals are some of the most vulnerable to stress and anxiety. Right now, they're facing long hours, high workloads, and frequent potential exposure to COVID. 
Developers and health care professionals are also working together to create new AI tools that will support clinicians as they tackle the challenges of providing care during the pandemic.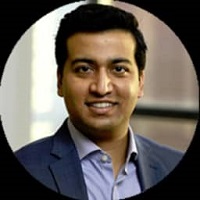 One new AI-powered mental health platform, developed by the mobile mental health startup Rose, will gather real-time data on how clinicians are feeling via "questionnaires and free-response journal entries, which can be completed in as few as 30 seconds," according to an account in Fierce Healthcare. The tool will scan through these responses, tracking the clinician's mental health and stress levels. Over time, it should be able to identify situations and events likely to trigger dips in mental health or increased anxiety and tentatively diagnose conditions like depression, anxiety, and trauma. 
Front-line health care workers are up against an unprecedented challenge, facing a wave of new patients and potential exposure to COVID, according to Kavi Misri, founder and CEO of Rose. As a result, many of these workers may be more vulnerable to stress, anxiety and other mental health issues.  
"We simply can't ignore this emerging crisis that threatens the mental health and stability of our essential workers – they need support," stated Misri. 
Rose is also providing clinicians access to more than 1,000 articles and videos on mental health topics. Each user's feed of content is curated based on the data gathered by the platform. 
Right now, Brigham and Women's Hospital, the second-largest teaching hospital at Harvard, is experimenting with the technology in a pilot program. If effective, the tech could soon be used around the country to support clinicians on the front lines of the crisis. 
Mental health will likely stay a major challenge for as long as the pandemic persists. Fortunately, AI-powered experimental tools for mental health should help to manage the stress, depression and trauma that has developed from dealing with COVID-19. 
Read the source articles and information in Business Insider, a blog post from ZyDoc, in AI Trends,  press release from Woebot Labs, and in Fierce Healthcare.  
Shannon Flynn is a managing editor at Rehack, a website featuring coverage of a range of technology niches.