7

min read

By John P. Desmond, AI Trends Editor
Web applications are the primary focus of many cybercrime gangs engaged in data breaches, a primary security concern to retailers, according to the 2020 Data Breach Investigations Report (DBIR) recently released by Verizon, in its 13th edition of the report.
Verizon analyzed a total of 157,525 incidents; 3,950 were confirmed data breaches. 
"These data breaches are the most serious type of incident retailers face. Such breaches generally result in the loss of customer data, including, in the worst cases, payment data and log-in and password combinations," stated Ido Safruti, co-founder and chief technology officer, PerimeterX, a provider of security services for websites, in an account in Digital Commerce 360.
Among the reports highlights:
Misconfiguration errors, resulting from failure to implement all security controls, top the list of the fastest-growing risk to web applications. Across all industries, misconfiguration errors increased from below 20 percent in the 2017 survey to over 40 percent in the 2020 survey. "The reason for this is simple," Safruti stated. "Web applications are growing more and more complex. What were formerly websites are now full-blown applications made up of dozens of components and leveraging multiple external services."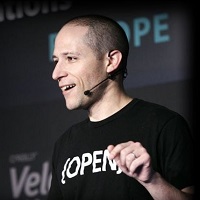 External code can typically comprise 70 percent or more of web applications, many of them JavaScript calls to external libraries and services. "A misconfigured service or setting for any piece of a web application offers a path to compromise the application and skim sensitive customer data," Safruti stated. Cybercriminal gangs work to exploit rapid changes on web applications, as development teams build and ship new code faster and faster, often tapping third-party libraries and services. Weaknesses in version control and monitoring of changes to web applications for unauthorized introductions of code, are vulnerabilities. Magecart attacks, from a consortium of malicious hacker groups who target online shopping cart systems especially on large ecommerce sites, insert rogue elements as components of Web applications with the goal of stealing credit card data of shoppers. 
"Retailers should consider advanced technology using automated and audited processes to manage configuration changes," Safruti advises.
Vulnerabilities are not patched quickly enough, leaving holes for attacks to exploit. Only half of vulnerabilities are patched within three months of discovery, the 2020 DBIR report found. These attacks offer hackers the potential of  large amounts of valuable customer information with the least amount of effort.  
Attacks against web application servers made up nearly 75% of breached assets in 2019, up from roughly 50% in 2017, the DBIR report found. Organized crime groups undertook roughly two-thirds of breaches and 86% of breaches were financially motivated.
The global average cost of a data breach is $3.92 million, with an average of over $8 million in the United States, according to a 2019 study from the Ponemon Institute, a research center focused on privacy, data protection and information security.
Another analysis of the 2020 DBIT report found that hacking and social attacks have leapfrogged malware as the top attack tactic. "Sophisticated malware is no longer necessary to perform an attack," stated the report in SecurityBoulevard. 
Developers and QA engineers who develop and test web applications would benefit from the use of automated security testing tools and security processes that integrate with their workflow. "We believe developers and DevOps personnel are one of the weakest links in the chain and would benefit the most from remediation techniques," the authors stated.
Credential Stuffing Attack Exploit Users with Same Password Across Sites
Credential stuffing is a cyberattack where lists of stolen usernames and/or email addresses are used to gain unauthorized access to user accounts through large-scale automated login requests directed against a web application. 
"Threat actors are always conducting credential stuffing attacks," found a "deep dive" analysis of the 2020 DBIR report from SpyCloud, a security firm focused on preventing online fraud.  
The SpyCloud researchers advise users never to reuse passwords across online accounts. "Password reuse is a major factor in credential stuffing attacks," the authors state. They advise using a password manager and storing a unique complex password for each account.
The 2020 DBIR report found this year's top malware variant to be password dumpers, malware that extracts passwords from infected systems. This malware is aimed at acquiring credentials stored on target computers, or involve keyloggers that acquire credentials as users enter them. 
Some 22 percent of breaches found were the result of social attacks, which are cyber attacks that involve social engineering and phishing. Phishing – making fake websites, emails, text messages, and social media messages to impersonate trusted entities – is still a major way that sensitive authentication credentials are acquired illicitly, SpyCloud researchers found.
Average consumers are each paying more than $290 in out-of-pocket costs and spending 16 hours to resolve the effects of this data loss and the resultant account takeover, SpyCloud found. 
Business Increasing Investment in AI for Cybersecurity, Capgemini Finds
To defend against the new generation of cyberattacks, businesses are increasing their investment in AI systems to help. Two-thirds of organizations surveyed by Capgemini Research last year said they will not be able to respond to critical threats without AI.
Capgemini surveyed 850 senior IT executives from IT information security, cybersecurity and IT operations across 10 countries and seven business sectors.
Among the highlights was that AI-enabled cybersecurity is now an imperative: Over half (56%) of executives say their cybersecurity analysts are overwhelmed by the vast array of data points they need to monitor to detect and prevent intrusion.
In addition, the type of cyberattacks that require immediate intervention, or that cannot be remediated quickly enough by cyber analysts, have notably increased, including:
cyberattacks affecting time-sensitive applications (42% saying they had gone up, by an average of 16%).

automated, machine-speed attacks that mutate at a pace that cannot be neutralized through traditional response systems (43% reported an increase, by an average of 15%).
Executives interviewed cited benefits of using AI in cybersecurity: 
64% said it lowers the cost of detecting breaches and responding to them – by an average of 12%.

74% said it enables a faster response time: reducing time taken to detect threats, remedy breaches and implement patches by 12%.

69% also said AI improves the accuracy of detecting breaches, and 60% said it increases the efficiency of cybersecurity analysts, reducing the time they spend analyzing false positives and improving productivity.
Budgets for AI in cybersecurity are projected to rise, with almost half (48%) of respondents said they are planning 29 percent increases in FY2020; some 73 percent were testing uses cases for AI in cybersecurity; only one in five organizations reported using AI in cybersecurity before 2019.
"AI offers huge opportunities for cybersecurity," stated Oliver Scherer, CISO of Europe's leading consumer electronics retailer, MediaMarktSaturn Retail Group, in the Capgemini report. "This is because you move from detection, manual reaction and remediation towards an automated remediation, which organizations would like to achieve in the next three or five years."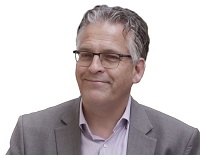 Barriers remain, including a lack of understanding in how to scale use cases from proof of concept to full-scale deployment. 
 "Organizations are facing an unparalleled volume and complexity of cyber threats and have woken up to the importance of AI as the first line of defense," stated Geert van der Linden, Cybersecurity Business Lead at Capgemini Group. "As cybersecurity analysts are overwhelmed, close to a quarter of them declaring they are not able to successfully investigate all identified incidents, it is critical for organizations to increase investment and focus on the business benefits that AI can bring in terms of bolstering their cybersecurity."
Read the source articles in the 2020 Data Breach Investigations Report from Verizon,  in Digital Commerce 360, in SecurityBoulevard, from SpyCloud and from Capgemini Research.