6

min read

By AI Trends Staff  
The impact of the coronavirus pandemic around AI has many shades, from driving higher rates of IT spending on AI, to spurring researchers to fight fraud "cure" claims on social media, and hackers seeking to tap the medical data stream  
IT leaders are planning to spend more on AI/ML, and the pandemic is increasing demand for people with related job skills, according to the survey of over 100 IT executives with AI initiatives going on at companies spending at least $1 million annually on AI/ML before the pandemic. The survey was conducted in August by Algorithmia, a provider of ML operations and management platforms. 
Some 50% of respondents reported they are planning to spend more on AI/ML in the coming year, according to an account based on the survey from TechRepublic.  
A lack of in-house staff with AI/ML skills was the primary challenge for IT leaders before the pandemic, according to 59% of respondents. The most important job skills coming out of the pandemic are going to be security (69%), data management (64%), and systems integration (62%).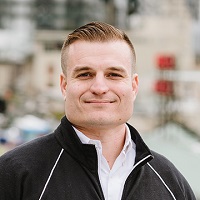 "When we come through the pandemic, the companies that will emerge the strongest will be those that invested in tools, people, and processes that enable them to scale delivery of AI and ML-based applications to production," stated Diego Oppenheimer, CEO of Algorithmia, in a press release. "We believe investments in AI/ML operations now will pay off for companies sooner than later. Despite the fact that we're still dealing with the pandemic, CIOs should be encouraged by the results of our survey."  
Researchers Tracking Increase in Fraudulent COVID-19 'Cure' Posts  
Legitimate businesses are finding opportunities from COVID-19, and so are the scammers. Researchers at UC San Diego are studying the increase of fraudulent posts around COVID-19 "cures" being posted on social media.  
In a new study published in the Journal of Medical Internet Research Public Health and Surveillance on August 25, 2020, researchers at University of California San Diego School of Medicine found thousands of social media posts on two popular platforms — Twitter and Instagram — tied to financial scams and possible counterfeit goods specific to COVID-19 products and unapproved treatments, according to a release from UC San Diego via EurekAlert 
"We started this work with the opioid crisis and have been performing research like this for many years in order to detect illicit drug dealers," stated Timothy Mackey, PhD, associate adjunct professor at UC San Diego School of Medicine and lead author of the study. "We are now using some of those same techniques in this study to identify fake COVID-19 products for sale. From March to May 2020, we have identified nearly 2,000 fraudulent postings likely tied to fake COVID-19 health products, financial scams, and other consumer risk."  
The first two waves of fraudulent posts focused on unproven marketing claims for prevention or cures and fake testing kits. The third wave of fake pharmaceutical treatments is now materializing. Prof. Mackey expects it to get worse when public health officials announce development of an effective vaccine or other therapeutic treatments.  
The research team identified suspect posts through a combination of Natural Language Processing and machine learning. Topic model clusters were transferred into a deep learning algorithm to detect fraudulent posts. The findings were customized to a data dashboard in order to enable public health intelligence and provide reports to authorities, including the World Health Organization and U.S. Food & Drug Administration (FDA).  
"Criminals seek to take advantage of those in need during times of a crisis," Mackey stated.  
Sandia Labs, BioBright Working on a Better Way to Secure Critical Health Data   
Complementing the scammers, hackers are also seeing opportunity in these pandemic times. Hackers that threaten medical data are of particular concern.   
One effort to address this is a partnership between Sandia National Laboratories and the Boston firm BioBright to improve the security of synthetic biology data, a new commercial field.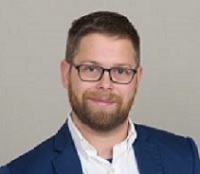 "In the past decade, genomics and synthetic biology have grown from principally academic pursuits to a major industry," said computational biology manager Corey Hudson, senior member of the technical staff at Sandia Labs in a press release. "This shift paves the way toward rapid production of small molecules on demand, precision healthcare, and advanced materials." 
BioBright is a scientific lab data automation company, recently acquired by Dotmatics, a UK company working on the Lab of the Future. The two companies are working to develop a better security model since currently, large volumes of data about the health and pharmaceutical information of patients are being handled with security models developed two decades ago, Hudon suggested. 
The situation potentially leaves open the risk of data theft or targeted attack by hackers to interrupt production of vaccines and therapeutics or the manufacture of controlled, pathogenic, or toxic materials, he suggested. 
"Modern synthetic biology and pharmaceutical workflows rely on digital tools, instruments, and software that were designed before security was such an important consideration," stated Charles Fracchia, CEO of BioBright. The new effort seeks to better secure synthetic biology operations and genomic data across industry, government, and academia. 
The team is using Emulytics, a research initiative developed at Sandia for evaluating realistic threats against critical systems, to help develop countermeasures to the risks. 
C3.ai Sponsors COVID-19 Grand Challenge Competition with $200,000 in Awards 
If all else fails, participate in a programming challenge and try to win some money. 
Enterprise AI software provider C3.ai is inviting data scientists, developers, researchers and creative thinkers to participate in the C3.ai COVID-19 Grand Challenge and win prizes totaling $200,000.   
The judging panel will prioritize data science projects that help to understand and mitigate the spread of the virus, improve the response capabilities of the medical community, minimize the impact of this disease on society, and help policymakers navigate responses to COVID-19. 
C3.ai will award one Grand Prize of $100,000, two second-place awards of $25,000 each, and four third-place awards of $12,500 each.  
"The C3.ai COVID-19 Grand Challenge represents an opportunity to inform decision makers at the local, state, and federal levels and transform the way the world confronts this pandemic," stated Thomas M. Siebel, CEO of C3.ai, in a press release.  "As with the C3.ai COVID-19 Data Lake and the C3.ai Digital Transformation Institute, this initiative will tap our community's collective IQ to make important strides toward necessary, innovative solutions that will help solve a global crisis."  
The competition is now open. Registration ends Oct. 25 and final submissions are due Nov. 18, 2020. By Dec. 9, C3.ai will announce seven competition winners and award $200,000 in cash prizes to honorees. 
Judges include Michael Callagy, County Manager, County of San Mateo; S. Shankar Sastry, Professor of Electrical Engineering & Computer Science, UC Berkeley; and Zico Kolter, Associate Professor Computer Science, Carnegie Mellon University.  
Launched in April 2020, the C3.ai COVID-19 Data Lake now consists of 40 unique datasets, said to be among the largest unified, federated image of COVID-19 data in the world. 
Read the source articles and information at TechRepublic, from UC San Diego via EurekAlert, a press release from Sandia Labs, a press release from C3.ai about the COVID-19 Grand Challenge.