1

min read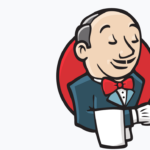 The Linux Foundation, the nonprofit organization enabling mass innovation through open source, today announced the availability of a new training course, LFS267 – Jenkins Essentials.
LFS267, developed in conjunction with the Continuous Delivery Foundation, is designed for DevOps engineers, Quality Assurance personnel, SREs as well as software developers and architects who want to gain expertise with Jenkins for their continuous integration (CI) and continuous delivery (CD) activities.
The post New Training Course from Continuous Delivery Foundation Helps Gain Expertise with Jenkins CI/CD appeared first on Linux.com.