5

min read
Kristin Adderson
December 29, 2020 – 8:23pm
December 29, 2020
We are wrapping up 2020 with some well-timed holiday goodies. Tableau 2020.4 marks a very special milestone on our web authoring journey with the completion of the most requested web feature requests from the last two years, as well as the exciting release of Tableau Prep Builder on the web! 
Our dev teams have been hard at work building Tableau into a true SaaS solution. With the majority of people working from home, web authoring has been particularly important to quickly give analysts access to the right data from anywhere without requiring a top-of-the-line computer to run analyses—a simple browser and reliable internet connection will do.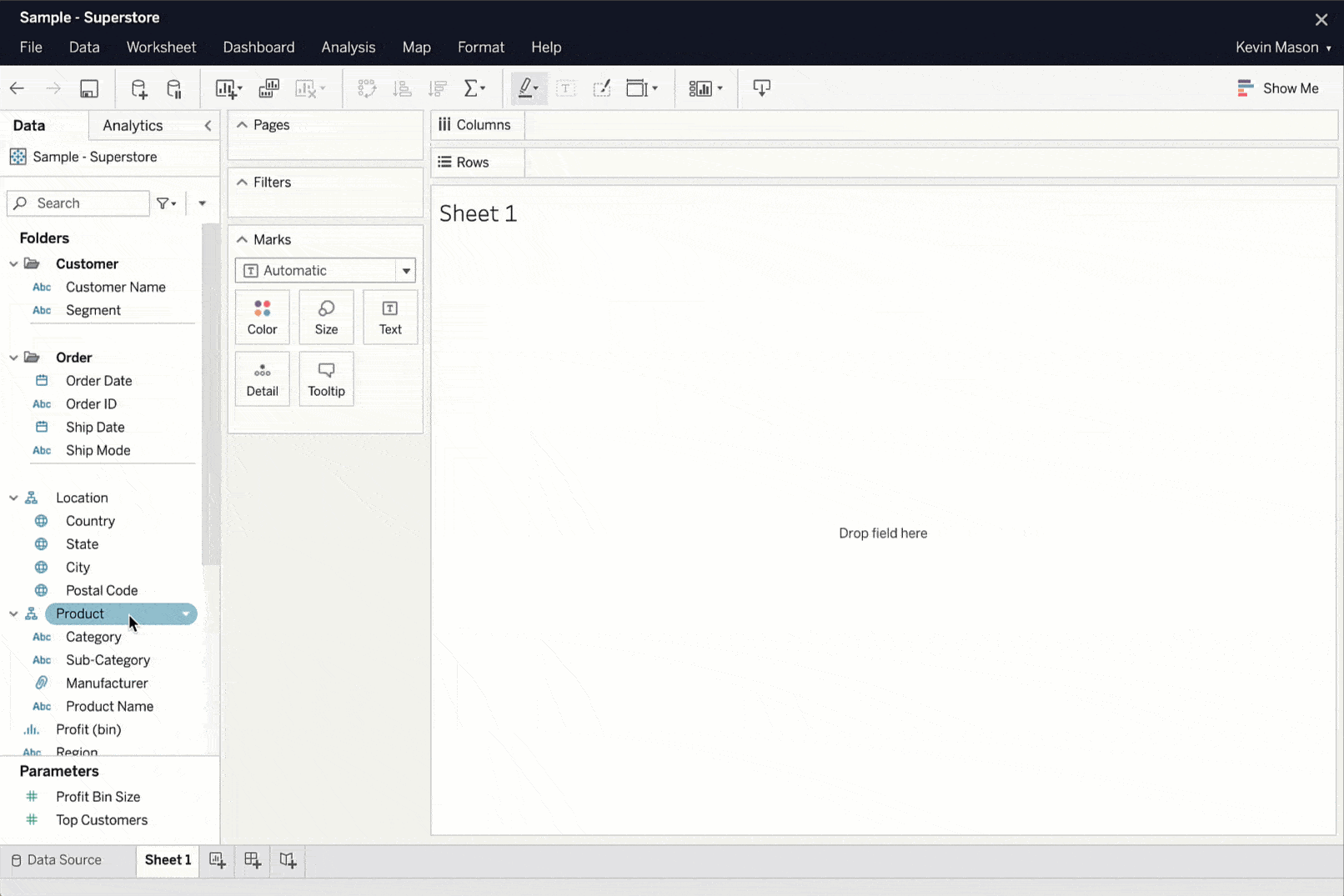 Tableau 2020.4 Demo
With the year coming to an end, we thought it would be fun to reflect and celebrate how far we've come on this journey to the web. 
Humble beginnings
During the early 2010s, the benefits of SaaS began to bear fruit. Tableau Desktop was our bread and butter, but required IT to install the software directly onto folks' computers and maintain each individual license. This is where Tableau began to invest in Tableau Server, Tableau Online, and web authoring, though it was pretty limited in the early days. Can you believe web authoring didn't even have dashboards until 2016?! Oh how time flies.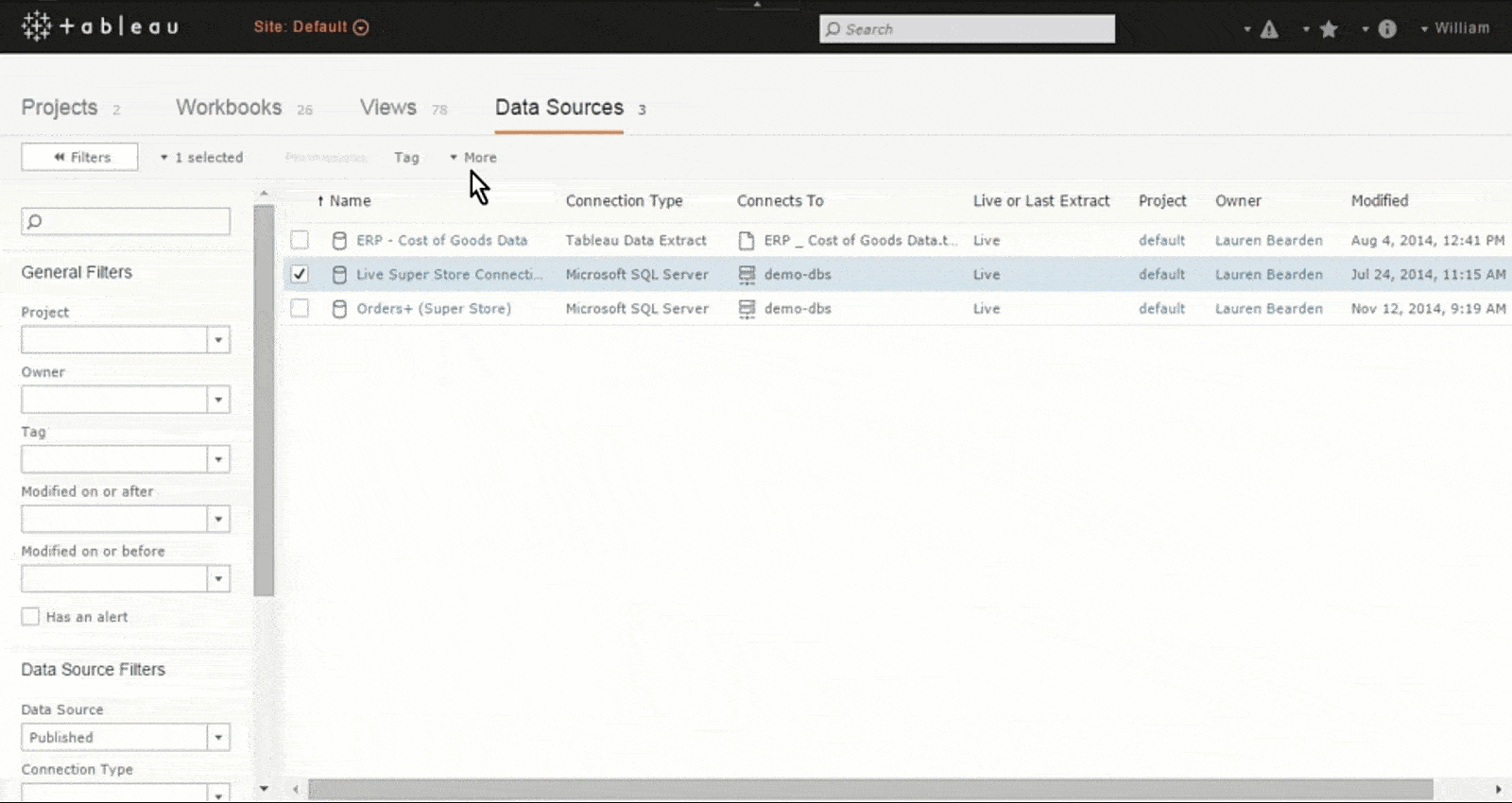 Old Tableau Demo
Much to our excitement, customers like Oldcastle saw the potential web authoring could bring to its organization. Oldcastle shared how it was encouraging employees to ask more data-driven questions and dig deeper using web authoring at TC15. As a pioneer for effectively using web authoring (even before dashboard editing!), Oldcastle's TC talk is still relevant today.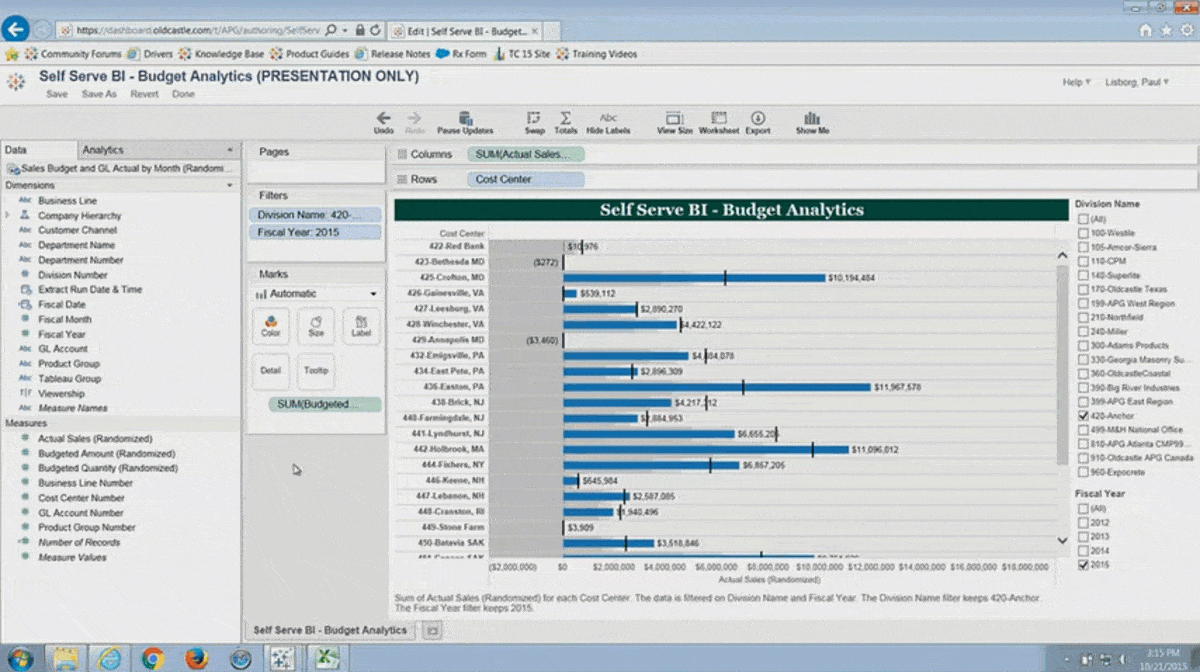 Oldcastle TC15 Demo
As part of Tableau Server and Tableau Online, web authoring offers a lot of benefits. It can be centrally managed, which simplifies deployment, license management, and version control. This means:
Everyone in the organization gets the latest version during a Server or Online update, no individual Desktop updates needed.  
Since all workbooks are stored on the Server, IT professionals have more visibility into what people are creating which helps with data governance and resource management. 
IT teams don't have to worry about managing multiple individual licenses—with web authoring, they can maintain licenses, upgrades, and content all on Tableau Server or Tableau Online.
Analysts don't have to context switch back to Desktop to make small changes. It can all be done in the same, single place. 
An end-to-end experience in the browser
Since then, we have been hard at work bringing much-loved Desktop features into the browser—we're talking full home remodeling, down to the studs (basically Extreme Makeover: Tableau Edition). Our 2018.1 release saw the biggest change, with the ability to connect to data from the web, plus our new role-based pricing model. Parameters (2019.1), tooltips (2020.1), and filters (2020.3) were soon to follow. Finally, Tableau 2020.4 was extra-special, bringing the last of the most requested features you have patiently been waiting for to the web: actions, sets, and extracts. We heard the cries, demands, and pleas for the last three years, and I'm thrilled to say that web authoring has achieved parity with the Tableau Desktop you know and love!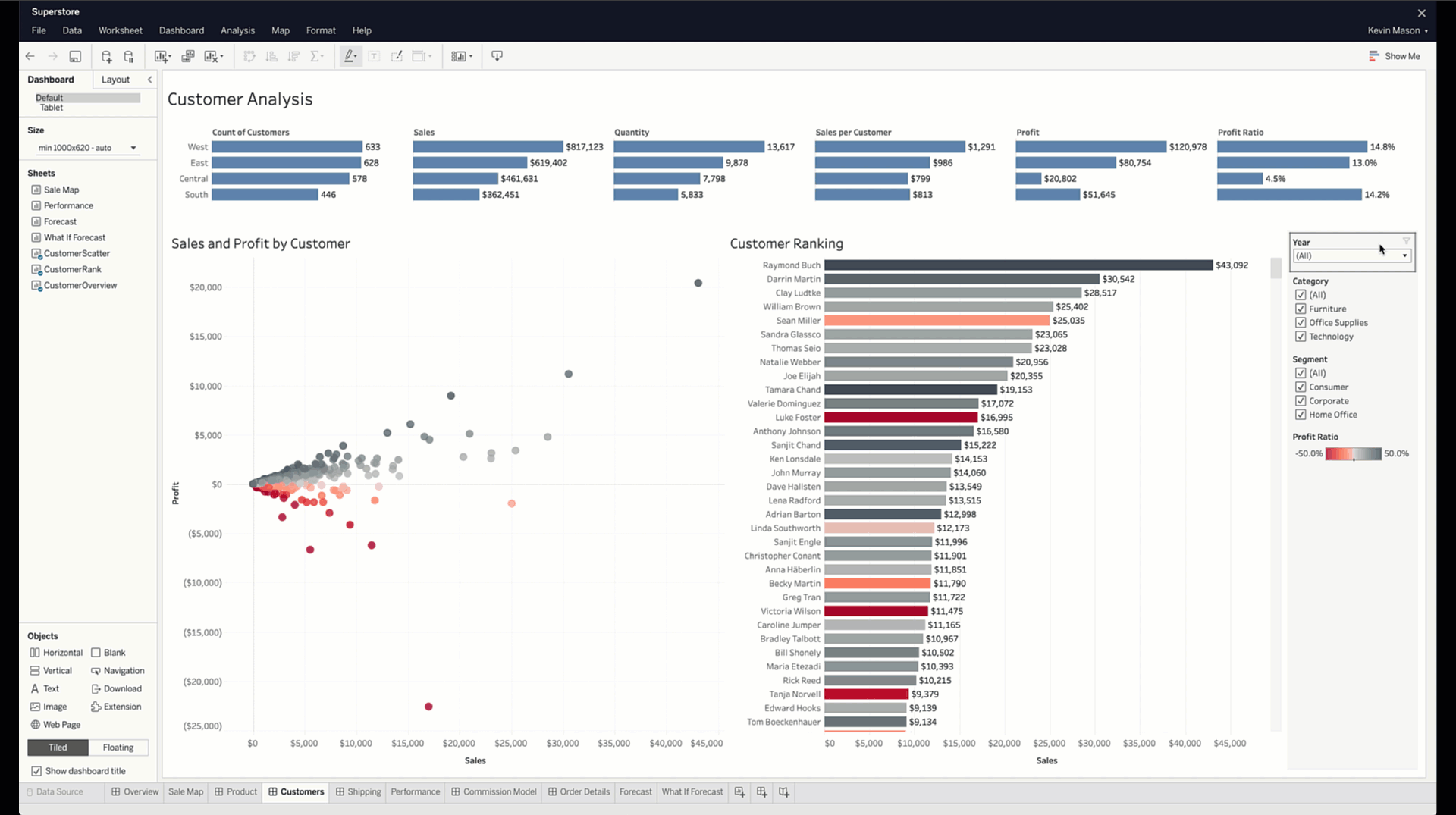 2020.4 also includes Apply Filters to Selected Worksheets!
During this journey, early adopters continued to share their success stories. At TC18, DISH Network illustrated how a few teams rolled out web authoring broadly in the organization and set up specific training sessions for new users. By setting up Web Authoring for analysts across the organization, DISH dramatically reduced the number of ad hoc requests its primary analytics teams would receive. As a result, the primary teams can focus on the larger, org-wide projects while everyday analysts are able to self-serve their own ad hoc requests for query and visualization changes. DISH still serves as an excellent example of how to create a data-driven culture. 
Try it out yourself this new year
Oldcastle and DISH are just two examples of the many customers finding success with web authoring. Even our sales team uses web authoring to build dashboards for the majority of their demos! Over the last 18 months, more customers are asking how to use web authoring to help expand their use of data throughout their business. 
If you are curious to learn more, including some best practices, check out my Tableau Community post. I collected all the various resources with real customer examples and numerous videos from Tableau Conferences. 
Or jump right in! Create a new workbook from scratch right on the web by clicking "New" > "Workbook" on the Explore page. 
If you have the right permissions, you can edit existing workbooks by clicking the "Edit" button on the toolbar. 
We've certainly come a long way, together
As we close 2020, we would like to thank you. We really appreciate your patience as we rebuilt much-loved Desktop features and we cannot thank you enough for helping us identify which ones were most important to you. 
Thank you to the 20,000+ that have participated in beta programs, posted on the Community Forums, and shared candid feedback while our PMs and user researchers pestered you with questions. It's a little corny, but it's true: you are what makes this #DataFam as special as it is. With your help, we were able to prioritize these web features among new analytics capabilities like viz in tooltip, nested sorting, spatial joins, and set actions! 
We are excited to see what you build on the web using Tableau 2020.4. And I'm even more excited to show you what's coming in 2021.
In the coming releases, you will see more web-first features. After all, web applications are, well, web applications—so we expect them to behave a little differently, and certainly faster, than ye ol' Desktop. I can't share exact details, but you can expect investments that will make Tableau an exceptional web experience. And don't worry—we are still delivering the very few remaining Desktop-loved features to the browser. We are just adding some special web-first considerations to them!
Happy Holidays from all of us, to you. Here's to 2021!