5

min read

By AI Trends Staff   
The government of India is engaged in an initiative on AI that aims to promote the industry, which a recent IDC report maintains is growing at over a 30% annual clip.  
India's Artificial Intelligence spending will grow from $300.7 million in 2019 to $880.5 million in 2023 at a compound annual growth rate (CAGR) of 30.8 per cent, states IDC's Worldwide Artificial Intelligence Spending Guide.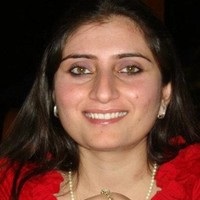 Enterprises are relying on AI to maintain business continuity, transform how businesses operate, and gain competitive advantage. "COVID-19 is pushing the boundaries of organizations' AI lens. Businesses are considering investments in intelligent solutions to tackle issues associated with business continuity, labor shortages, and workspace monitoring. Organizations are now realizing that their business plans must be closely aligned with their AI strategies," stated Rishu Sharma, Principal Analyst, Cloud and AI at IDC in India, in an IDC press release. 
In other report highlights:  
Enterprises rely on AI to maintain business continuity, transform how businesses operate and gain competitive advantage. Almost 20% of enterprises are still devising AI strategies to explore new businesses and ventures;

Half of India enterprises plan to increase their AI spending in 2020;

Data trustworthiness and difficulty in selecting the right algorithm, are among the top challenges that hold organizations back from implementing AI technology.
"The variety of industry-specific tech solutions supported by emerging technologies like IoT and Robotics are getting powered by complex AI algorithms," stated Ashutosh Bisht, Senior Research Manager for IDC's Customer Insights and Analysis group. "With the fast adoption of cloud technologies in India, more than 60% of AI Applications will be migrated to the cloud by 2024."   
As per IDC's 2020 COVID-19 Impact Survey, half of Indian enterprises plan to increase their AI spending this year. However, data trustworthiness and difficulty in selecting the right algorithm, are among top challenges that hold organizations back from implementing AI technology, according to IDC. 
Prime Minister Speaking at RAISE 2020 Global Summit 
Indian Prime Minister Nrendra Modi was to address a virtual summit on AI this week (October 5) in India. Called RAISE 2020, for Responsible AI for Social Empowerment, the summit is planned as a global meeting to exchange ideas and chart a course for using AI for social transformation, inclusion and empowerment in areas like healthcare, agriculture, education and smart mobility, according to an account from the South Asian news agency ANI. 
Indian AI startups will be showcasing their offerings as part of the AI Solution Challenge, a government effort to support tech entrepreneurs and startups by providing exposure, recognition and guidance. 
India's strengths that position it well to become an AI lead include its healthy startup ecosystem, home to elite science and technology institutions, a robust digital infrastructure and millions of STEM graduates each year, the release indicated.   
Prime Minister Modi was to articulate an "AI for All" strategy, intent on building a model for the world on how to responsibly direct AI for social empowerment, the release stated.
Government Has Launched AI Portal  
The Indian government earlier this year launched the National AI Portal, as a collaboration of the National Association of Software and Service Companies (Nasscom) and the National e-Governance Division of the Ministry of Electronics and Information Technology (MeitY).  
The portal's objective is to function as a platform for AI-related advancements in India, with sharing of resources in articles, investment funding news for AI startups, and AI education resources in India. The portal will also distribute documents, case studies and research reports, and describe new job roles related to AI.  
Named IndiaAI, the site's education focus aims to help professionals and students learn about and find work in the field of AI. Free and paid AI courses are available on subjects of Machine Learning, Data Visualization, and Cybersecurity, provided by educational institutions including IIT Bombay, third party content providers including SkillUp and edX, or private companies like IBM. The AI education program is open to students in classes 8-12 across thousands of schools in India.  
Some Skeptical of India's Ability to Unlock AI's Potential 
Skepticism about India's ability to capitalize on its opportunities in AI is being voiced in some quarters. "The country is still miles away from unlocking the true value of AI in both the government and the private sector," stated an account from CXOToday.com.  
India lags behind the top five geographies for private sector investment in AI, the account stated. The US is far ahead, with investments worth $18 billion, followed by Europe ($2.6 billion) and Israel ($1.8 billion).  
Only a few large companies are investing in AI R&D, being "risk averse." Startups are having difficulty finding capital. Most vital is the need for the government and the private sectors to work hand-in-hand, particularly on investment in AI R&D.  
Sanjay Gupta, Country Head & VP, Google India, has stated that close collaboration between the private and public sector, and a focus on collective expertise and energies on the most pressing problems of today, will go a long way towards achieving the vision of a socially empowered, inclusive, and digitally transformed India, where AI has a big role to play. 
Read the source articles in an IDC press release, from the South Asian news agency ANI and CXOToday.com.