7

min read
Tanna Solberg
December 8, 2020 – 12:25am
December 8, 2020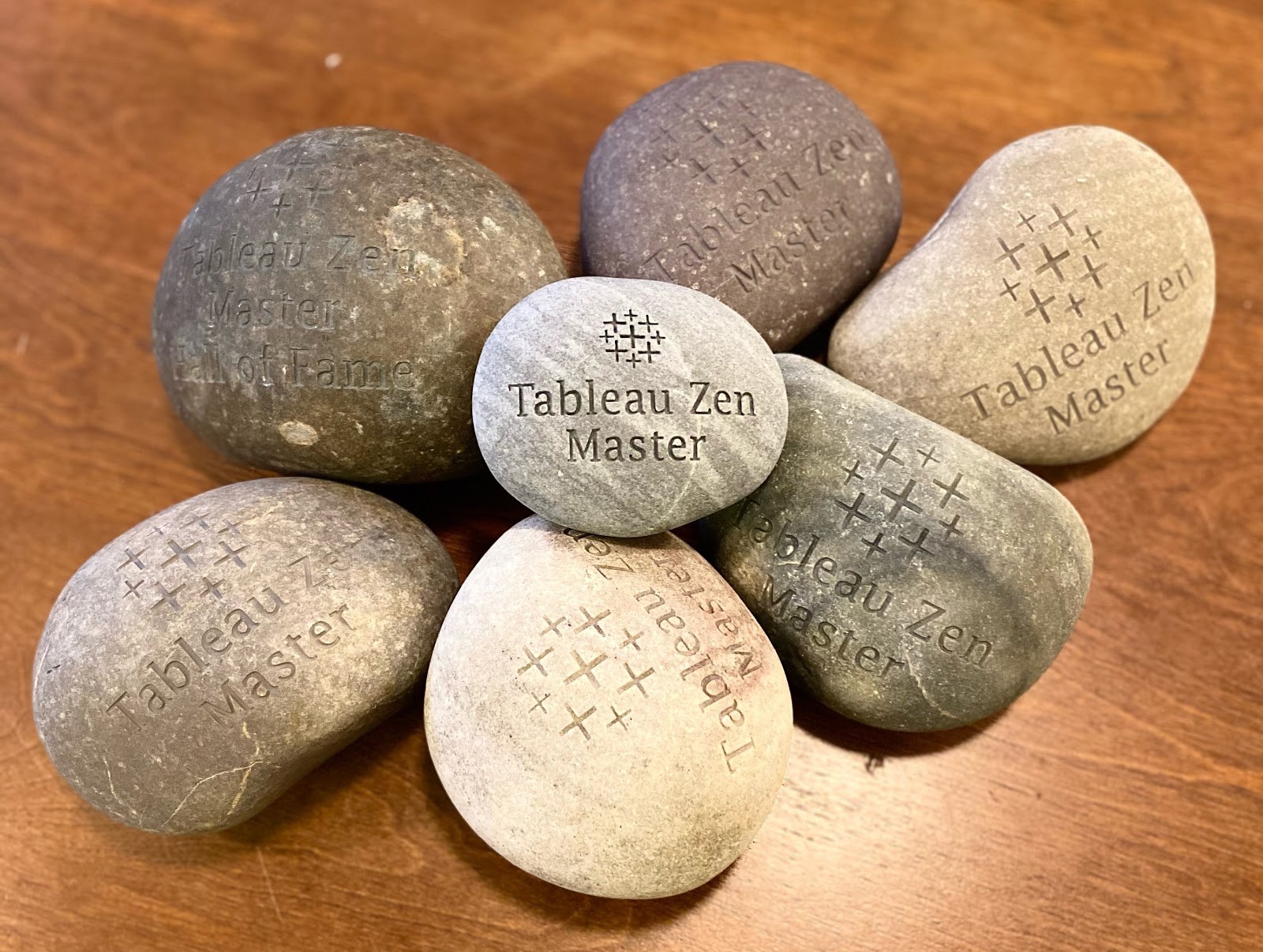 In their mastery of the Tableau platform, their desire to collaborate and help invent the Tableau solutions of tomorrow, and their dedication to helping our global community, Tableau Zen Masters stand out in a community of greatness. They are also our biggest advocates as well as our harshest critics, but by listening to and engaging with the Tableau Community, we build better software and, ultimately, a better company.
The spirit of Tableau is our customers. And as one way to better support our customers, we are growing the Zen Master program this year. We are looking to add more diverse leaders and to grow representation throughout the world.
We are excited to announce that it's time to nominate a new cohort of Zen Masters. This means we need your help! To ensure a diverse pool of nominees representative of our global community, we need the collective force of all of you to help us spread the news to your colleagues and your friends. We need you to champion your peers, showcase, and shine a light on those doing incredible work that elevates others in a public space.
By nominating a fellow community member to become a Tableau Zen Master, you are not only recognizing your data heroes, but you are also giving your input about who you want to lead the Tableau Community for the upcoming year.
As we shared in the 2020 Ambassador nomination process, we are listening to the calls for action and change from the community—and from our own team. We ask you to elevate diverse voices by nominating Black, Indigenous, and people of color to lead our community. We know that by amplifying diverse leaders in our community, we can help create better outcomes for all, and better reflect the communities in which we live and work. To establish greater equity, we need to bring diversity into this community proactively. The Tableau Community Equity Task Force will be advising our team on recruitment opportunities, but it will take a collective effort to be successful. Thank you for your support and engagement.
We avoid selecting individuals whose work is internal and private to their organization. We respect that as our communities have grown, internal communities have flourished. Undoubtedly, we want to celebrate these efforts, but continue to only select members whose work meets our criteria of working and elevating others in public spaces—and not fee-gated.
What makes someone a Tableau Zen Master?

The Zen Master nomination period begins now, and will be open from Tuesday, December 8, 2020, through Friday, January 8, 2021. During the nomination period, we invite you to highlight the people who inspire and instruct you—those with exceptional dedication to exploring Tableau and improving it. The "humble-smart" leaders who make the community so remarkable. Zen Master selections are made from nominations and applications from you, members of the Tableau Community!
When submitting a nomination, you will be asked to share examples of how you or your nominee has demonstrated the three pillars of the Tableau Zen Master program: teacher, master, and collaborator. As you prepare, consider the following questions:
How has this person served as a teacher in the last year? Does the person dedicate their time to helping others be better at using Tableau? Are they a Tableau evangelist who shares our mission of helping people see and understand data? Does the person add to the Tableau Community by offering help to people of all levels?
How do you or your nominee demonstrate mastery on the Tableau platform? Has the person shown a deep understanding of how Tableau works? They might create beautiful dashboards on Tableau Public, maintain Tableau Server, build mind-blowing extensions, or more.
How does your nominee collaborate? Does the person work with others to bring Tableau and its mission to new communities and geographies? Have they worked with other community members to build thought leadership or training resources? Do they contribute useful, popular ideas on our Ideas Forum?
If all of these attributes can be found in someone you know, nominate them to be a Tableau Zen Master. Please be brief and focused in your response, including links to blogs, Tableau Public profiles, vizzes, virtual event links, and other sources. Tableau and Salesforce employees, partners, and community members are all welcome to submit nominations.
Ready, set, nominate!

Please complete one submission for each person you want to nominate.
Nominations close at 10:00 pm PST on Friday, January 8, 2021.
All nominations will be reviewed by a selection committee made up of Tableau employees with input from the Hall of Fame Zen Masters.
We do not select Zen Masters based on the number of nominations received. While we do read and track all nominations, we also use internal metrics, employee nominations, and the needs of our global community to determine the new cohort.
Further details can be found on the Tableau Zen Master page.
Getting together looked different this year: Tableau Community members including Zen Masters, Ambassadors & friends coming together for TC'ish
Supporting our Community through 2020 and beyond

In February 2020, we invited 34 individuals, representing 11 countries, and 4 global regions to serve as Tableau Zen Masters for a one-year term. 
This year's Zen Masters helped design and pivot events to virtual platforms—welcoming thousands to the #DataFamCommunityJams. They supported new mentorship initiatives to help people feel more connected in isolation and build new opportunities for collaboration. They worked countless hours standing up the first iteration of what would become the Tableau COVID-19 Data Hub. These leaders jumped in without hesitation when requests came in from global public-health leaders desperate for assistance with organizing and analyzing data. The 2020 Zen Masters brought their passion and expertise to a new generation, creating content for our Data Literacy for All eLearning program that provides data skills fundamentals, regardless of skill level. And just last month, two Hall of Fame Zen Masters gave their time to work with SurveyMonkey and Axios to make sure we put out the best possible and best-performing visualizations in our US Election Polling partnership for the presidential election.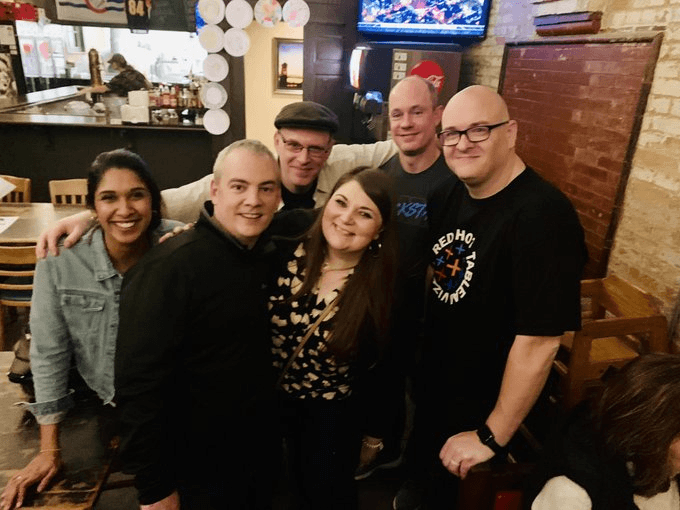 Zen Masters Jeffrey Shaffer, Sarah Bartlett, and Kevin Flerlage joined by Ambassador Adam Mico, Dinushki De Livera, and Mark Bradbourne at the Cincinnati TUG in January, 2020
We are inviting all 2020 Tableau Zen Masters to join us for another year.

2020 didn't quite work out the way anyone predicted. The pressures of COVID-19, combined with so many other factors have had an impact on everyone personally and professionally—and have also impacted the Zen Master experience. We encouraged all of our community leaders to prioritize their health and wellness, and that of their families. We supported members disengaging to take care of more pressing priorities, and we greatly appreciate that they did. Through it all, the 2020 class exceeded all expectations as teachers, masters, and collaborators in brilliant, meaningful ways that truly embodied the pay-it-forward spirit of the Tableau Community. 
We have offered the 2020 Zen Masters an early invitation to join the 2021 group. There are a few reasons why we have made this decision. First, this year's group has had unique, pandemic-related challenges in terms of access to Tableau teams, speaking opportunities, and time to connect with one another, as well as a lack of support from our team. Second, we just think it's the right thing to do. We know this year has been challenging. We are learning as we go, and we want all the current Zen Masters to have a meaningful experience—one we believe we have not provided this year.
This will not be an extension of the current year and will add to the 5-year minimum to be considered for the Zen Master Hall of Fame. Current Zen Masters are being asked to provide a recap of their experience, sharing what is or is not working for them, and any feedback to help strengthen the program through the next year.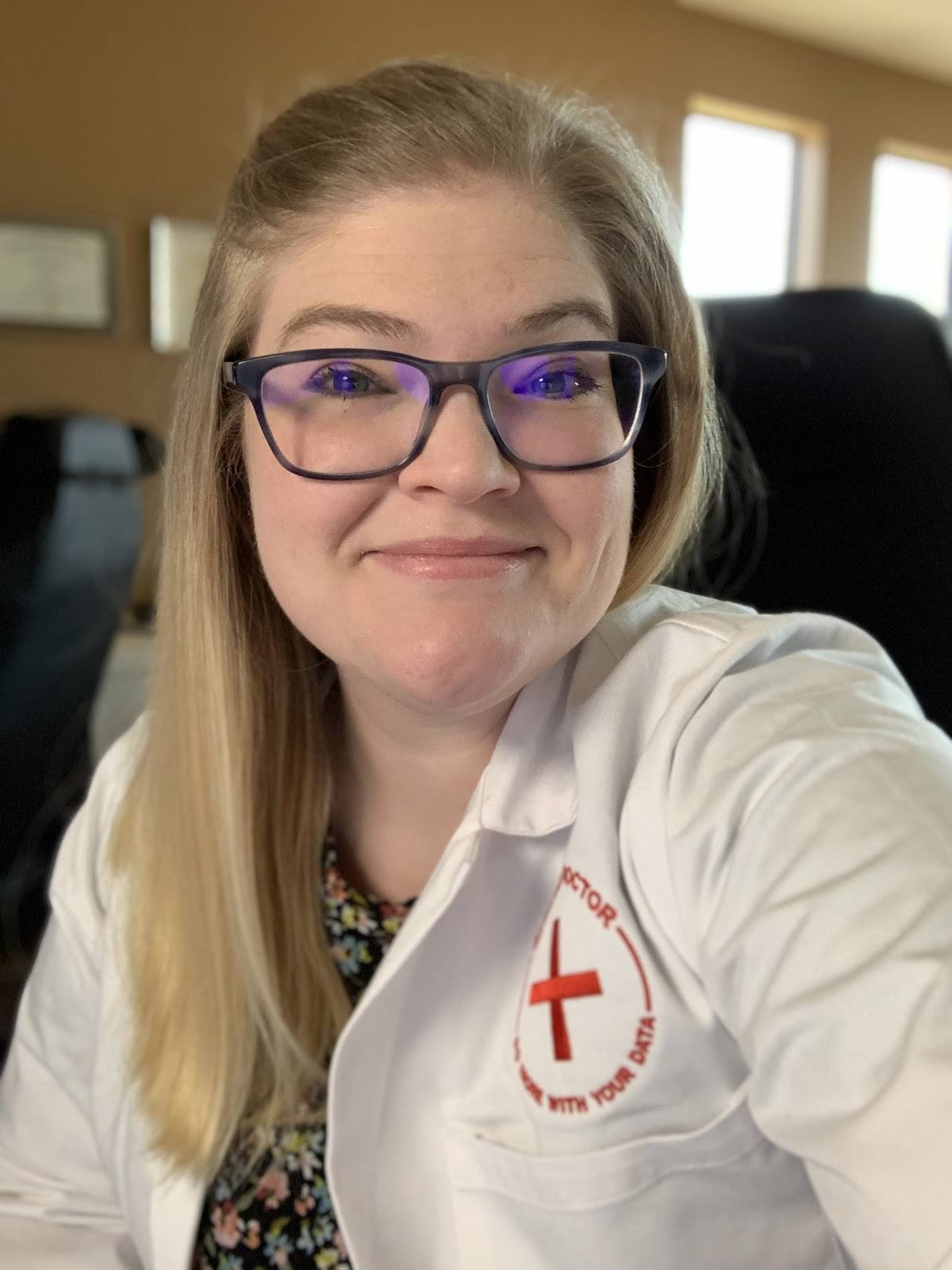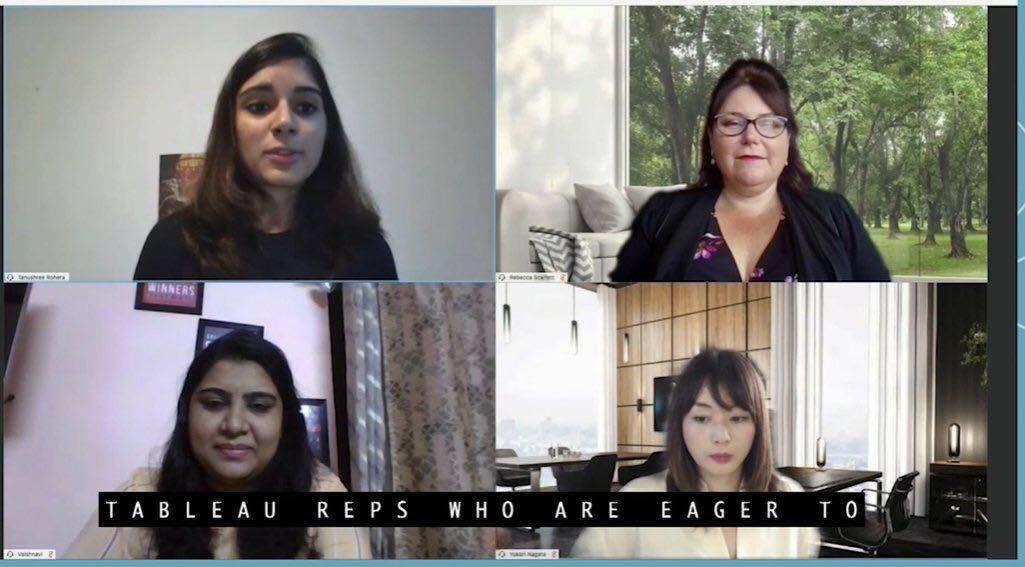 Left: Zen Master Ann Jackson sharing her knowledge and passion for teaching and problem solving as a volunteer Tableau Doctor at TC'ish 2020, Right: Zen Master Yukari Nagata supporting the APAC Community
All Zen Masters completing their 5th term will be eligible for 2021 Hall of Fame consideration.
Current Zen Masters who will be eligible after completing their 5th term include Adam McCann, Chris Love, Jeffrey Shaffer, Rob Radburn, and Tamas Foldi. Each member will go through a similar evaluation process that we have used with previous groups.
Thank you, #datafam, for being a part of the Tableau Community! We look forward to hearing from you.